Climb aboard one of our scenic railways and see Mid Wales from a different perspective. The Cambrian Coast line was named by the Guardian as one of the world's top ten epic train journeys.
We have historic narrow-gauge steam railways set in beautiful, unspoilt countryside. Our railways can get you from A to B and back again, but much more than that. They offer a step back in time to discover our industrial heritage and a great family day out. Many run special events and activities and provide a chance to climb into the cabs and get hands-on to see how things work.
You can even learn to drive a historic steam locomotive hauling your own private train.
Discover the many trains of Wales ...
The Great Little Trains of Wales are a very special way of seeing some fantastic scenery.
All are narrow gauge steam railways and some have a history spanning well over 100 years.
Explore what our trains have to offer ...
Transport & Railway Museums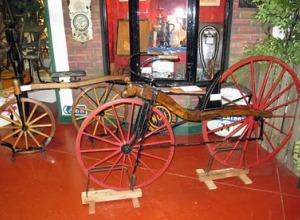 Journey through the lanes of cycle history and see bicycles from 1819, such as the Hobby Horse, Boneshakers and Penny Farthings, up to the most modern Carbon Fibre machines of today.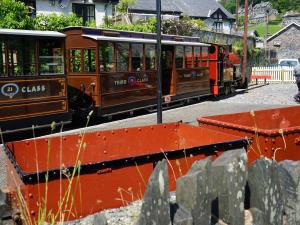 Corris Railway operating between Corris and Measpoeth. We welcome less able bodied passengers and the attraction is suitable for all ages and our four legged friends. Entry to the museum is free and there is a small café within the museum.
The Narrow Gauge Railway Museum is located at the Tywyn Wharf terminus of the Talyllyn Railway. It is an important collection of artifacts relating to Narrow Gauge Railways in the UK throughout the last 200 years.
Scenic Railways
Climb aboard one of our scenic railways and see Wales from a different perspective.
The Cambrian Coastline has been named by the Guardian as one of the world's top ten epic train journeys.
The 121 mile Heart of Wales Line from Shrewsbury to Swansea experience panoramic views and the impressive viaducts at Cynghordy and Knucklas are 2 of the 7 bridges crossed on a journey that also includes 6 tunnels.
Cambrian & Cambrian Coast Line
If you're short of time, or simply welcome inspiration for places to visit and things to do, we've put together some suggested itineraries.
These include railway tours.
And plenty of places to stay ...