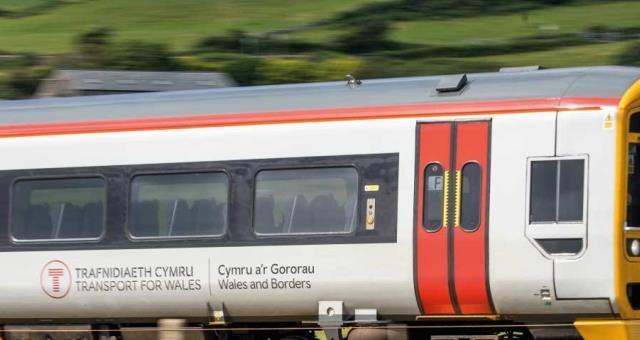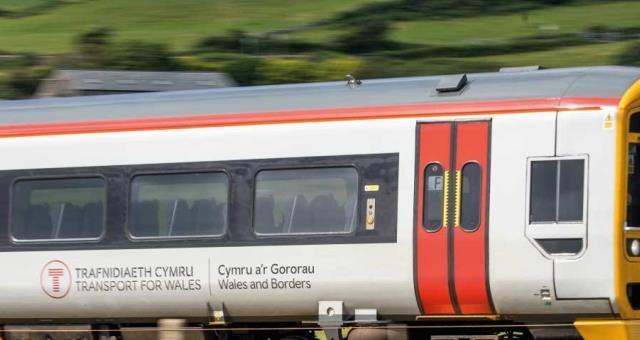 High St,
Porthmadog,
LL49 9HT
Details
Heritage Railways Tour Journey Notes 5 - Porthmadog to Fairbourne.

(At the end of these notes there are details of the Porthmadog to Pwllheli option).

Today there are eight weekday trains each way on the Pwllheli to Machynlleth line with an additional early morning train from Barmouth to Machynlleth. On Sundays there is normally just the one train on the line but with two additional ones in the summer until early September.

At the end of the 50s, there were four each way weekdays (plus some trains from Pwllheli to Barmouth) together with four trains each way on the Barmouth to Ruabon line (and some local services from Barmouth to Dolgellau). One of the Pwllheli to Machynlleth trains was the Cambrian Coast Express; Mondays to Fridays it left Pwllheli at 09.55 and arrived at Paddington at 18.00. The down train departed Paddington at 10.10 to reach Pwllheli at 18.10 - although billed as an 'Express', it stopped at all stations between Machynlleth and Barmouth plus Penhelig Halt, two other halts on request and formed the school train out of Tywyn, with a timetabled stop at Llangelynin Halt during term time!

The Cambrian Lines were very important for the development of tourism in the area and into the early 60s summer Saturdays still saw a number of additional trains. Barmouth had trains with through coaches from/to places such as Birmingham, Manchester, Birkenhead, Swansea/Carmarthen and Paddington - either via Machynlleth or Ruabon. There was one passenger train in the steam era which left Swansea on summer Saturdays at 10.10 and travelled via the now closed Carmarthen to Aberystwyth line, Dovey Junction, Barmouth and Porthmadog to the Butlin's Holiday Camp at Penychain (just east of Pwllheli) where it arrived at 16.56 - average speed 23 mph! The return journey started at 10.18 and arrived at Swansea after a change at Carmarthen exactly seven hours later. Porthmadog also had a through service from London via Crewe, Llandudno Junction and the Bangor, Caernarfon & Afon Wen line; leaving Euston at 09.50, it arrived at 14.30.

At the end of the 50s, the Ffestiniog Railway had been reopened as far as Tan y Bwlch, some 7.5 miles. Three trains ran on weekdays (plus an evening train Tuesday to Thursday) and one on Sunday. Freight on the Cambrian Coast Line in that era included two daily goods trains from Machynlleth to Tywyn and Barmouth, three on the Ruabon line to Barmouth (one from Chester and two from Wrexham), one Barmouth to Pwllheli and one Porthmadog to Pwllheli.

12.01 Depart Porthmadog. We call at Minffordd at 12.05 and Penrhyndeudraeth at 12.09. Request stops are Llandecwyn (12.11), Talsarnau (12.13) and Tygwyn (12.16). In the days of steam, a some trains were booked to stop at all of the small stations between Porthmadog and Barmouth; there was one timetabled at virtually the same time as our train today which took only five minutes longer than our schedule. Other trains did call only on request as they do today; the Up Cambrian Coast Express would stop at stations such as Minffordd and Talsarnau - but only to pick up passengers travelling to Shrewsbury and beyond but the Down Express didn't stop at all!

12 26 Arrive Harlech. We cross here with the 10.55 from Machynlleth. Leave Harlech at 12.28. Six more request stops - Llandanwg (12.33), Pensarn (12.35), Llanbedr (12.38), Dyffryn Ardudwy (12.42), Talybont (12.45) and Llanaber (12.49).

12.55 Arrive/Leave Barmouth. Morfa Mawddach is a request stop at 12.59 and we arrive at Fairbourne 13.03 and leave the train

**************
Porthmadog to Pwllheli; Pwllheli to Porthmadog (alternative to visiting the Welsh Highland Heritage Railway).

10.53 Depart Porthmadog. We head west and cross over the A498 Caernarfon road and then the A497 Pwllheli road before turning south towards the sea.

At approx. 10.57 we will pass the site of the former Black Rock Halt; this was near the coast where the line turns west again. It was mostly a request stop and served nearby caravan parks; it closed in 1976. Two level crossings herald our approach to Criccieth.

11.00 Criccieth. R - As with so many stations on the Cambrian, the buildings are now in private ownership and the passing loop, signal box and goods yard (which was on the right) are long since gone. Passenger journeys in recent times has been 25-30,000 a year. We continue west crossing under minor roads and over the Dwyfor and run very close to the coast.

R - We will reach Afon Wen at about 11.03 - this was the site of a once busy junction with the line from Menai Bridge/Bangor and Caernarfon and the old route can be seen heading north. The Caernarfon to Afon Wen section of the line closed to passengers in December 1964 and as the junction (in common with other junctions that we have passed this week - Moat Lane, Dovey and Barmouth/Morfa Mawddach) was in the middle of nowhere, the station closed as well. Prior to closure there were eight or nine trains to/from Caernarfon/Bangor together with some through services in the summer from Liverpool, Manchester and London Euston - these had to reverse at Afon Wen in order to run on to Penychain and Pwllheli. The station had three platforms, refreshment rooms, two footbridges, water tower, signal box, goods sidings, station master's house and some cottages for staff; the line from here to Penychain was double track.

(11.06) Penychain. R - In the 1950s and 1960s this was an important station serving a large Butlin's Holiday Camp with the trains mentioned above arriving from the Afon Wen Line as well as those on the Cambrian Coast Line including through carriages from Swansea and Paddington. The station still serves tourists at what is now the Haven Holiday Park although annual passenger journeys from here is now only a little over 4,000. The bridge by the station carries a farm lane over the railway; the station had a signal box to control the end of the double track section from Afon Wen.

(11.10) Abererch. R - The little station serves the nearby caravan park on the left which is reached by the lane over the level crossing. In the other direction, the lane leads to the village of Abererch which is half a mile away. A camping coach was once located in a siding here. The line runs close to the coast for a mile, then over a level crossing and into Pwllheli.

11.15 Arrive Pwllheli. This once had all the trappings of a small terminus with two platforms, a goods station/yard/shed, engine shed (a sub-shed of 89C Machynlleth), two signal boxes, turntable and water tower. The turntable went to the West Somerset railway where it was enlarged from 55 feet to 65 feet and is now in use at Minehead, The water tower also went there but was subsequently moved to the Welshpool & Llanfair Light Railway where is used by locomotives at their new Raven Square terminus.

In the days of steam, Pwllheli had two named expresses - The Cambrian Coast Express to London Paddington and The Welshman (summer only) to London Euston via the Afon Wen to Menai Bridge line; there were around 20 arrivals and departures on summer Saturdays. Fairs at that time were £3.31 for a 1st class single for the journey to London; 2nd class was £2.21. There was even an overnight service to London in the timetables. Leaving Pwllheli at 17.30 and travelling via Barmouth to Ruabon, one could then get on a Sleeping Car train here at 22.20 which arrived at Paddington at 05.10; passengers didn't have to leave the train until 07.30.

Current passenger usage is 75-80,000 a year. Diesel multiple units are stabled here overnight.

11.37 Depart Pwllheli. Abererch (11.40) and Penychain (11.44) are request stops; we call at Criccieth at 11.51 and Porthmadog 12.01. Stay on the train and follow the Porthmadog to Fairbourne notes above.
Location and nearby places
Directions
Plan route using Google maps
Map reference: SH 566391 Lat: 52.93079 Long: -4.13438
Located by the A497/A4971 at the north end of the town, 1 mile from the main A487 road. The A498 which accesses Snowdonia is also 1 mile to the north of the town.

The Railway station has a car park and local connections on the bus network. It is opposite the Welsh Highland Heritage Railway and a 15/20 minute walk to the Ffestiniog and Welsh Highland Railway station.

There is a car park/drop off point and a bus station adjacent to the railway station.
Parking: free
Accessible by Public Transport