Refine your search
Add to shortlist button.
Your Basket
Browsing unusual accommodation within 10 miles of Cardigan Castle & Gardens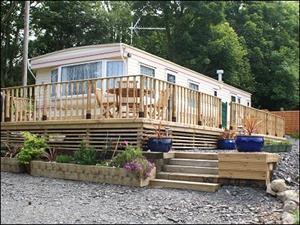 Fedwen Caravan at Tresaith is a Bluebird Charisma with double glazing and full central heating and can sleep up to 6 people plus 1 babies in cots. Located in a private area within the grounds of the owners smallholding, the caravan has sea
In or near Cardigan (7 miles, 12 km)
Alternative Accommodation with 1 unit sleeps 4
Set in private grounds 'Dolly' is a Circus Living Waggon now providing cosy accommodation for two persons, in the countryside close to sandy beaches.
In or near Cardigan (10 miles, 16 km)
Alternative Accommodation with 1 unit sleeps 1-2
- per unit per night, - per unit per week for normal occupancy