Mid Wales Scenic Rail & Steam Tour - Day 4
We have an earlier start to travel a short distance on the Cambrian Coast Line to Tywyn. From here we will ride on the Talyllyn Railway - the Railway's Preservation Society was the first voluntary society in the world to take over and run a public passenger carrying railway.

Sadly, it will then be time to head back home!
Morning
We need to catch the 08.52 from Barmouth station for a half hour ride to Tywyn; there is a ticket office at the station.

For Journey Notes - see Points of Interest Barmouth-Tywyn for more information.

Leave the train at Tywyn (arrival 09.22) and turn right out of the station for the Talyllyn Railway's Tywyn Wharf station - it is only a few hundred yards walk and will be on your right. The booking office has some space available for you to leave your luggage.

Opened in 1865, the 2 feet 3 inch gauge line runs for 7.25 miles to Nant Gwernol, from where a series of tramways continued into the mountains and the slate quarries. The slate traffic ceased in 1946 following a serious rock fall in the quarry, the line's owner died in 1950 and the future for the Railway looked very bleak. But a group of enthusiasts sought to prevent its closure and scrapping and the Talyllyn Railway Preservation Society was allowed to take over the running of the line.

Since that time, great improvements have been made; volunteer members now provide most of the train crew and station staff required and assist with maintenance work and with many other activities. The track has been re-laid, locomotives have been acquired and rebuilt, additional carriages have been constructed, a safe and flexible signalling system has been installed together with many other improvements needed to cater for the much increased number of passengers.

We catch the 10.00 or 10.30 train (which runs on Fridays from 10 April to 30 October 2020). The 10.00 train is on 29 May and 17 July - 28 August. This arrives at the Nant Gwernol terminus at 10.55; departure is 10 minutes later and we pause at Abergynolwyn on the way back for half an hour returning to Tywyn Wharf station at 12.27. The 10.30 train is on all other dates - Nant Gwernol at 11.25, Tywyn Wharf 13.02.

Our itinerary will get you back to Shrewsbury at 17.20; if you need to return earlier, leave now and catch the 13.25 Cambrian Coast Line train from Tywyn station to Machynlleth. All arrival times in the itinerary will be approximately two hours earlier.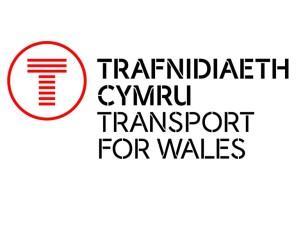 Barmouth/Abermaw railway station is on the Cambrian Coast Line from Machynlleth to Pwllheli and is located by a level crossing just off the A496 which runs through the town.
Station Approach, Barmouth, LL42 1LS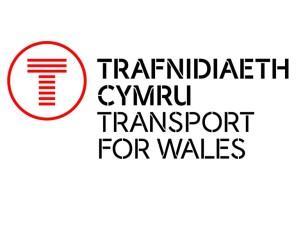 Mid Wales Steam Railways Tour Journey Notes 6 - Barmouth to Tywyn.
Barmouth Railway Station, Station Approach, Barmouth, LL42 1LS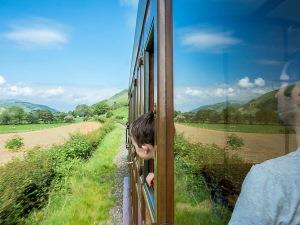 Historic narrow-gauge steam railway set in beautiful, unspoilt Snowdonia. Running from Tywyn to Abergynolwyn and Nant Gwernol, the line passes the delightful Dolgoch Falls and there are excellent forest walks at Nant Gwernol.
Gorsaf Wharf Station, Tywyn, Gwynedd, LL36 9EY
Lunch
Time for some lunch! The Talyllyn Railway's King's Café serves hot and cold meals and wines and ales are also available. There is a Gift Shop which stocks a wide range of both railway and non-railway items. For photo opportunities of a train leaving Tywyn Wharf station, there is a departure at 14.05 (17 July - 28 August 14.40).
Afternoon
Now time to visit the Narrow Gauge Railway Museum here. On the ground floor the story takes in the historical development of narrow gauge, permanent way, industrial, military and Welsh slate railways. Narrow gauge railways as "public carriers" in Great Britain and Ireland are featured on the first floor, along with a section on signalling. Many railways in England, Ireland and Wales are represented by a wide variety of relics.

We need to leave enough time to walk back to the Cambrian Coast Line station at Tywyn to catch the 15.26 train for Machynlleth and Shrewsbury. At Machynlleth, our train joins up with the one from Aberystwyth; we leave at 16.08 and arrive Shrewsbury at 17.20

See Points of Interest Tywyn-Shrewsbury for Journey Notes.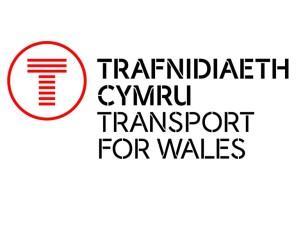 Tywyn railway station is on the Cambrian Coast Line from Machynlleth to Pwllheli.
Station Rd, Tywyn, LL36 9EY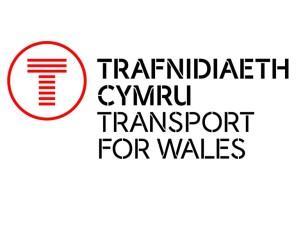 Mid Wales Steam Railways Tour Journey Notes 7 - Tywyn to Shrewsbury.
Tywyn Railway Station, Station Rd, Tywyn, LL36 9EY
Evening
Stay on the train for Birmingham and London. We leave Shrewsbury at 17.33 and arrive at Telford 17.53, Wolverhampton 18.11, Birmingham New Street 18.31 and Birmingham International 18.49. Change at New Street for London Euston - arrive 20.55.

For Crewe and Manchester Piccadilly, the train leaves Shrewsbury at 17.53; arrives Crewe 18.28 and Manchester 19.13.

For Cardiff, take the 17.41 Milford Haven train; arrives Hereford 18.38, Abergavenny 19.01, Newport 19.29 and Cardiff 19.45.

We hope you have really enjoyed our Mid Wales Steam Railways Tour and will be back soon for another Tour!

Other Itineraries
> Explore Mid Wales Days Out
> Heritage Railways
> Scenic Railway Day Trips
> Short Breaks by Train
> Short Breaks in Mid Wales