Wales Way - Central Cambrian Mountains Tour
The central Mid Wales uplands provide one of the most beautiful landscapes in the UK. Running from north to south, the Cambrian Mountains straddle the counties of Powys and Ceredigion and are often described as the backbone of Wales.

This one day tour starts in Rhayader and the nearby Elan Valley. The 70 square mile Elan Valley Estate has five reservoirs and is popular with people who come to see the spectacular scenery, which is ideal for walkers, cyclists and bird watchers.

From the Elan Valley, you then travel on the scenic mountain road to Devil's Bridge. This route across the top of the Cambrian Mountains is a spectacular drive in itself, through abandoned slate and copper mining areas and you will be sure to see Red Kites flying overhead.

At Devils Bridge a visit to the famous Devil's Bridge Falls is a must and then on to Bwlch Nant yr Arian on the A44 for a stroll through the forest and well-deserved afternoon tea in the cafe.

Leaving Nant yr Arian you can turn right to take you on to Aberystwyth and the Mid Wales coast or turn left towards Llangurig and travel back to your starting point in Rhayader
Morning
Rhayader is a busy, historic market town, named after 'Rhayadr Gwy' a Welsh name for a local waterfall on the Wye. It's where the A44 meets the A470 in the heart of the Cambrian Mountains and the gateway to the Elan Valley. local attractions include the Welsh Royal Crystal, the Rhayader Museum and Gallery and Gigrin Red Kite Feeding Centre.

From Rhayader its a short drive to the Elan Valley and you should allow around 2 hours to explore all the historic reservoirs and dams. The Visitor Centre is a great starting point and you can opt for a guided tour of the historic dams & reservoirs, pick up a map of the area, hire a bike or drive and explore this beautiful area before lunch at the visitor centre cafe or stop for a picnic lunch on the way.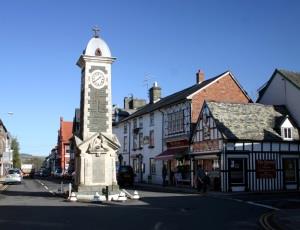 A busy, historic market town, Rhayader is named after 'Rhayadr Gwy', a Welsh name for a local waterfall on the Wye. The town is situated in the very heart of Mid Wales in the beautiful Upper Wye Valley sheltered by the Cambrian Mountains.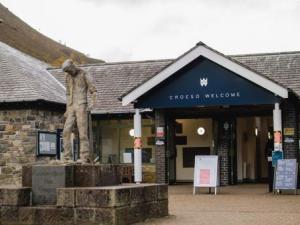 The Elan Valley Estate in Powys, Mid Wales is truly epic and sprawls over 72 square miles, making up 1% of the whole of Wales! The area is designated as an International Dark Sky Park.
Nr Rhayader, Powys, LD6 5HP
Lunch
The Elan Valley Visitor centre which has a large cafe on site or take your own picnic lunch and stop at one of the extensive stops around the area.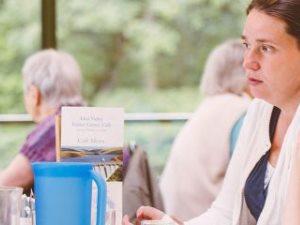 ** THE VISITOR CENTRE IS NOW CLOSED UNTIL FURTHER NOTICE IN LINE WITH UK WIDE EFFORTS TO DELAY THE SPREAD OF CORONAVIRUS **
Cwm Elan | Elan Valley & Visitor Centre, Nr Rhayader, Powys, LD6 5HP
Afternoon
From the Elan Valley we suggest that you take the scenic mountain route to Devil's Bridge (along the B4574). This is a stunning driving route across the Cambrian Mountains uplands and you will see ancient silver, lead & zinc mine workings from times past and red kites and in the skies above.

Reaching Devil's Bridge is the Rheidol Gorge (home to the famous Devil's Bridge Falls), whose famous admirers include William Wordsworth, and nearby Cwmystwyth, home to the oldest mine in the UK, dating back some 4,000 years.

Your next stop is Bwlch Nant yr Arian Visitor Centre, well-known for its long established tradition of daily feeding of red kites, Wales's National Bird of Prey.

You could consider a Cambrian Safaris Tour and sit back and experience the area through the eyes of a local guide or treat yourself to a trip on the Vale of Rheidol Steam Railway which will take you to Aberystwyth through the peaceful landscapes of the Rhiedol Valley.

Its now time for your return journey on the A44 back to Rhayader - with the highest concentration of pubs per capita in the UK your can be sure to find somewhere for a quiet evening meal to end the day.
Other Itineraries
> Explore Mid Wales Days Out
> Heritage Railways
> Scenic Railway Day Trips
> Short Breaks by Train
> Short Breaks in Mid Wales