North Wales Coast to Coast - By train
Want to see what's through the mountains? Try the Conwy Valley branch line with a completely different view of Snowdonia and all within a day's train ride. Oh... And you get to ride on the famous Ffestiniog steam railway as an added bonus!

Train times are for Mondays to Fridays based on National Rail timetables from 15 December 2019 to 16 May 2020. Subsequent train times until December will probably be similar but will not be confirmed until nearer the time. The Ffestiniog Railway trains run from 6 April to 30 October 2020.
Morning
Starting in Llandudno, board the 10.08 train (or take the Llandudno train from Prestatyn at 09.51, Rhyl 09.57 or Colwyn Bay 10.11) and change at Llandudno Junction) and head south on the Conwy Valley line to towards Blaenau Ffestiniog. The train journey itself is an experience on its own as you travel through some of the finest mountain environments in the UK. Once you have travelled through more tunnels than you can remember and the never-ending Ffestiniog tunnel, you will arrive in the town!
Lunch
The train arrives at Blaenau Ffestiniog at 11.34; walk across to the Ffestiniog Railway platform and board the 11.35 Ffestiniog steam train. This will take you on 13.5 miles of narrow gauge railway through the southern end of Snowdonia, arriving in the town of Porthmadog at 12.45

If you don't fancy the steam train then how about some slate mining heritage in Blaenau Ffestiniog? There's tons of it... Literally! So, you can either grab some lunch in Blaenau Ffestiniog or Porthmadog. The choice is yours! Please note however, that for some dates you will only have 50 minutes in Porthmadog before the last train leaves to get you back to Blaenau Ffestiniog.
Blaenau Ffestiniog is famously known as the "slate capital of Wales" and the "town that roofed the world". Its industrial role has long since diminished, yet Blaenau Ffestiniog attracts many visitors because of its rich slate history.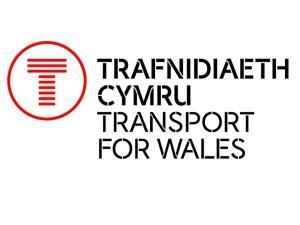 Blaenau Ffestiniog railway station is the terminus of the Conwy Valley Line from Llandudno Junction; most trains run from/to Llandudno. Trains connect with the North Wales Coast Line. It is also the terminus of the Ffestiniog Railway.
Church St, Blaenau Ffestiniog, LL41 3H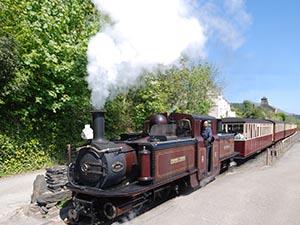 The Ffestiniog Railway is the oldest independent railway company in the world, established in 1832.
Rail Route: Porthmadog to Blaenau Ffestiniog.
Harbour Station, Porthmadog, Gwynedd, LL49 9NF
Afternoon
Enjoyed the steam train? We knew you would! Now that you are at Porthmadog you are no more than 5 minutes from the town centre where you can grab some lunch. Fancy stretching your legs after being on the train? Why not walk along a section of the Wales Coastal Path, which is right next to the station. In fact, we'll let you in on a little secret... If you walk down the coast path past the village of Borth-y-Gest there are a few small coves where the estuary meets the sea. If you want something a bit less crowded and a bit more tranquil then try one of these. You won't be disappointed. Enjoy your spot of lunch on the beach and then you can walk back for your return train from Porthmadog. This walk takes approximately half an hour each way.

You will need to be back in time to catch the return train to Blaenau Ffestiniog which leaves at 15.50. CHECK the Ffestiniog Railway timetable as there are some dates (Pink timetable) when this train doesn't run and you will need to catch the 13.35 back. A quick lunch can be had without leaving the station at the Ffestiniog Railway's Spooners Café Bar; you will arrive at Blaenau Ffestiniog at 14.45 and you can then spend the rest of the afternoon there.

Your little steam train will arrive at Blaenau Ffestiniog at 17.05. Your return train along the Conwy Valley line will leave at 17.36 arriving at Llandudno at 18.49. For Colwyn Bay, Rhyl and Prestatyn, change at Llandudno Junction and catch the 18.39 Chester train.

Evening
Your little steam train will arrive at Blaenau Ffestiniog at 17.05. Your return train along the Conwy Valley line will leave at 17.36 arriving at Llandudno at 18.49. For Colwyn Bay, Rhyl and Prestatyn, change at Llandudno Junction and catch the 18.39 Chester train
Other Itineraries
> Explore Mid Wales Days Out
> Heritage Railways
> Scenic Railway Day Trips
> Short Breaks by Train
> Short Breaks in Mid Wales