Experience The Power of Water
To experience the power of water, this day out takes you to see some local attractions from bygone days to the modern day.

In the morning you will visit Rheidol Power Station at Cwmrheidol; a Hydropower plant which is the largest of its kind in England and Wales. There is a Visitor's Centre on site to learn about how they use water for energy. The Visitor's Centre also has a café and toilets for refreshments, and a large car park.
Morning
From Aberystwyth, take the A44 to Capel Bangor and turn right when you see the sign for Rheidol Power Station/Butterfly House, Cwmrheidol. There is a large car park at Rheidol Power Station, along with a Visitor's Centre and Café. You can book a tour prior to your visit to go around the power station. Access to the Visitor's Centre and tour is free of charge. This Hydropower plant is the largest of its kind in England and Wales.

Head back towards the A44 and turn right for Ponterwyd/Llangurig, and as you exit the village of Ponterwyd, turn left signed for Nant Y Moch. Follow this single-track road to see the largest of the dams you will have learned about from your visit to Rheidol Power Station.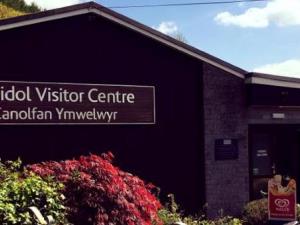 The Rheidol hydropower plant is the largest of its kind in England and Wales. Guided tours of the power station are available by prior booking, visitor centre and interactive display.
Rheidol Hydro Power Station, Cwmrheidol, nr Aberystwyth, Ceredigion, SY23 3NF
Lunch
Rheidol Power Station has a café at the Visitor's Centre, and there's also a café at the Silver Mountain Experience.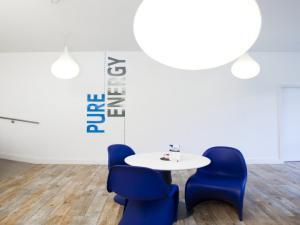 The Visitor Centre and Cafe includes an interactive display about renewable energy, local films and guided tours of the centre at set times. The cafe offers a choice of light lunches, sandwiches and snacks.
Speciality: Light lunches and snacks
Rheidol Visitor Centre and Power Station, Rheidol Hydro Power Station, Cwmrheidol, nr Aberystwyth, Ceredigion, SY23 3NF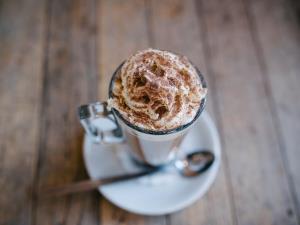 Silver Mountain Cafe, open to both public and visitors, offers the opportunity for some down time from your adventures where you can relax with a cappuchino, latte or mocha, refuel with a light snack or indulge yourself with a luxury cake!
Silver Mountain Experience, Ponterwyd, Aberystwyth, Ceredigion, SY23 3AB
Afternoon
From Nant-Y-Moch Reservoir, take the same road back to re-join the A44 and turn right. Continue to the Silver Mountain Experience, a short drive from Ponterwyd on the same road as you arrived.

As you approach this attraction you'll be able to see the working water-wheel from the road. The old mining site used the water from the hills and mountains above it, to power the water wheels used for mining. There are streams that run through the site, as well as a Mine Reservoir, with Dam Building and Gem Panning being popular activities at the attraction. You learn how they used water to harvest the Silver-Lead Ore from the mines here.

You must buy a ticket for The Silver Mountain Experience but included in the price are all the surface attractions, as well as a tour of your choice (out of 3). There is lots to see and do here such as Gem Panning, the Mining Museum and Miner's Life Tour. Spend the afternoon exploring and return to Aberystwyth.

Where history, myth and legend collide in a fantastic day out for the whole family. Embark on an adventure discovering the history of our original Victorian Silver-Lead Mine, or Welsh fantasy and myth theatrical experiences.
Ponterwyd, Aberystwyth, Ceredigion, SY23 3AB
Other Itineraries
> Explore Mid Wales Days Out
> Heritage Railways
> Scenic Railway Day Trips
> Short Breaks by Train
> Short Breaks in Mid Wales