Cambrian Coast Explorer - Southern Snowdonia Day 1
A two day trip letting the train take the strain on the Cambrian Coast line - one of Wales' most spectacular railways. With fantastic Mid Wales scenery en route you'll have time to explore coastal towns and villages and find great places to visit.

*** Scroll down to the bottom of the page for six more Short Breaks by Rail

Day 1 starts at Machynlleth and travels to Tywyn on the coast and Day 2 you will travel from Tywyn to Porthmadog and return to Aberdyfi to stay the night.

If you purchase an Explore Cambrian Day Ticket you can hop on and off all day at stations on the line. You can use it for the whole day from 09.15 Monday to Friday or all day at weekends (not bank holidays) on trains from Pwllheli to Aberystwyth and Machynlleth.

Buy Explore Cambrian from your local rail station booking office or from the ticket vending machine at Aberystwyth station. If there are no ticket buying facilities at the station where you are starting your journey, you can also buy Explore Cambrian from a Conductor on board a Transport for Wales service. Adult fare is £13.50 - valid until December 2020.

Train times are for Mondays to Fridays based on National Rail timetables from 15 December 2019 to 16 May 2020. Subsequent train times until December will probably be similar but will not be confirmed until nearer the time. The Ffestiniog Railway trains run from 6 April to 30 October 2020.
Morning
Start the day off in Machynlleth the ancient capital of Wales which is now a thriving market town in the heart of the UNESCO Dyfi Biosphere. Before boarding the train at Machynlleth Station, browse through some of the more unusual sites and shops in this historic market town.

If you are looking for something quirky, check out Ian Snow's for an unusual gift. You'll find antique shops, galleries and the Tabernacl houses MOMA - Museum of Modern Art in a converted Wesleyan Chapel in the heart of town.
Lunch
Must be lunchtime - The Wynnstay offer an excellent menu. Shopped out and refreshed, catch the Cambrian Line from Machynlleth to Tywyn (we suggest the 12.51 train).
Head Chef Gareth Johns follows the Slow Food Principles of "Good, Clean and Fair" and the menu represents a personal distillation of nearly 30 years experience based very firmly on fantastic Welsh produce.
Speciality: Welsh Traditional & Modern
Maengwyn Street, Machynlleth, Powys, SY20 8AE
Afternoon
Relax and enjoy the view; the train journey form Machynlleth to Tywyn hugs the Mid Wales coastline giving you some of the finest coastal views in Wales. Don't relax for too long! You need to depart the train at Tywyn (arrival time is 13.20) and make your way for something Wales is proud and famous for... its narrow gauge steam trains. The Tal-y-llyn Railway is a real gem; turn right from the National Rail station and a short walk will take you to the Talyllyn Railway's Tywyn Wharf station.

Take the early afternoon steam train which runs every day from 6 April to 30 October 2020; this normally leaves Tywyn at 14.05 but at some peak times it leaves a little later at 14.40. Ride the train up to Dolgoch, where you have some time to admire the three stage waterfalls before returning at 16.00 or 16.35.

Alternatively you can ride the train to the end of the line at Nant Gwernol (the train stops on the way back at Abergynolwyn for a half hour refreshment break) and simply ride it back, just for the experience! Either way, you will be back in Tywyn by 16.32 or 17.07.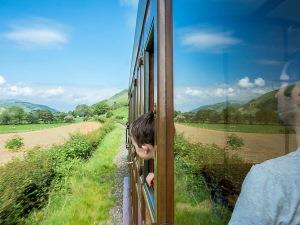 Historic narrow-gauge steam railway set in beautiful, unspoilt Snowdonia. Running from Tywyn to Abergynolwyn and Nant Gwernol, the line passes the delightful Dolgoch Falls and there are excellent forest walks at Nant Gwernol.
Rail Route: Tywyn - Abergynolwyn
Gorsaf Wharf Station, Tywyn, Gwynedd, LL36 9EY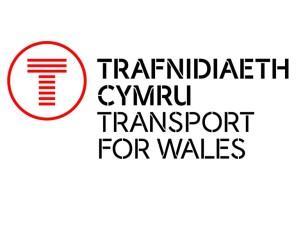 Tywyn railway station is on the Cambrian Coast Line from Machynlleth to Pwllheli.
Station Rd, Tywyn, LL36 9EY
Evening
Why not try something different at Hendy Farm B & B which you can actually access via its very own halt on the Talyllyn Railway - delight for all ages. On the journey back to Tywyn, just ask the guard to stop the train for you at Hendy Farm Halt.

For an evening meal, Hendy Farm is only a 20 minute walk to Tywyn town centre along paved footpaths; grab a bite to eat in one of the town's fish and chip shops or restaurants or just take a stroll on the beach.
Tywyn is a seaside town on the north coast of Cardigan Bay. The name Tywyn comes from the Welsh word for beach or sand dunes.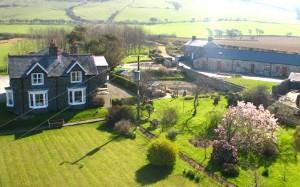 A warm welcome awaits you at Hendy, situated in the Snowdonia National Park. Enjoy Bed and Breakfast on a working farm with the privilege of its own halt on the Talyllyn Narrow Gauge Railway!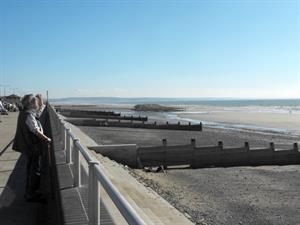 The west facing beach at Tywyn is a long stretch of sand and pebbles backed by sand dunes.
Overnight
You will get a real "Croeso i gymru" when you stay the night at Hendy Farm B & B.
Other Itineraries
> Explore Mid Wales Days Out
> Heritage Railways
> Scenic Railway Day Trips
> Short Breaks by Train
> Short Breaks in Mid Wales