Refine your search
Add to shortlist button.
Your Basket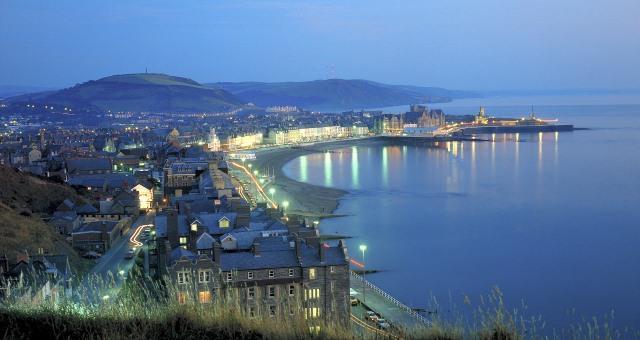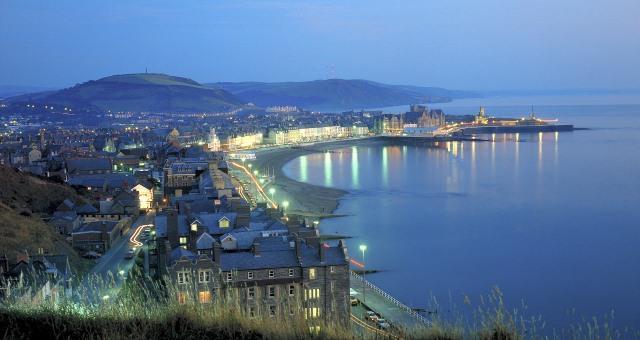 Sporting Event, Mon 22 - Sat 27 Jul 2019
Details
Wales360 is a six-day cross country (XC) mountain bike adventure. It is a point-to-point event with riders following a 360-degree route around Mid and North Wales. Riders will be able to take advantage of the excellent facilities offered at Aberystwyth University on registration day and at the end of Day Six. On Days One to Five all riders and the event crew will stay in the Wales360 camp, which will relocate each day to the next town along the route. In fact, we'll have two crews and sets of infrastructure leapfrogging each other along the route to ensure that we are ready to welcome you at the end of a hard day in the saddle.

The Wales360 camp will be comfortable and have all the facilities you need. Expect a hot shower at the end of each day while our crew clean and lube your bike. Once you've scrubbed off the sweat and grime you'll be able to make the most of the relaxed and social environment in camp before enjoying some fresh and quintessentially Welsh food, a bar and some great live entertainment. You'll be eating and sleeping under canvas with each pair of riders (minimum of two riders per team) accommodated in a four-person tent. You'll have some power points in your tent and access to WiFi, so you can stay in touch with friends and family.

The Wales360 is not a race, but please don't underestimate the challenge. The distances covered and the nature of the terrain mean only determined and strong riders will be capable of completing it. Expect to be riding your bike for around eight to nine hours per day, with a good portion of that time spent heading upwards where you will be rewarded with wonderful views. Of course, what goes up must also come down and there will be plenty of freewheeling fun, too.

Riders will be able to navigate most of the route at their chosen pace, taking in the stunning scenery and soaking up the experience. However, if you are the type of rider who needs to have their competitive instincts satisfied, there will be opportunities for you to race against the clock on some Special Stages. This isn't compulsory so don't be put off if racing isn't your thing. Details of these segments will be released nearer to the time of the event.

Riders must participate in one of the following categories as part of a team with a minimum of two riders:
Male Team Open
Male Team Masters 40+ on 31 December 2019
Male Team Masters 50+ on 31 December 2019
Female Team Open
Female Team Masters 40+ on 31 December 2019
Female Team Masters 50+ on 31 December 2019
Mixed Male / Female Team Open
Mixed Male / Female Team Masters 40+ on 31 December 2019
Mixed Male / Female Team Masters 50+ on 31 December 2019
eBike Team (at least one rider in the team on an eBike)

All riders must be aged over 18 on the first day of riding (Monday 22 July 2019).

We anticipate the inclusion of an eBike category will open up the Wales360 to broader participation, but it will still be a very challenging event to complete. We expect the Wales360 to appeal to experienced mountain bikers with an interest in XC riding and tough endurance events. The Wales360 may also appeal to those who perhaps only have a moderate amount of experience on a mountain bike but do enjoy pushing themselves to their physical and mental limits. There will be some technical challenges along the route but you don't need to be a World Cup downhill star, just a competent bike handler who knows and respects their own limits. If you have an XC hardtail then bring that, along with some reasonably resilient but fast rolling tires. A trail bike would be fine too.

For your own safety and for the benefit of our enthusiastic but hardworking event team you will need to complete each ride within reasonable time limits (as a rough guide this will be based on an average speed of around 12km/h dependent on the daily terrain).
Event details
| Dates | Times |
| --- | --- |
| Mon 22 - Sat 27 Jul 2019 | |
Prices
For registration details and cost - see https://www.wales360.com/enter/entry-information/
Location and nearby places
Directions
Plan route using Google maps
Map reference: SN 584814 Lat: 52.41246 Long: -4.08311
By Car: Follow the A487 from the North or South and the A44 from the East.

Parking: free
Parking: with charge
Accessible by Public Transport: 0 miles from Aberystwyth station